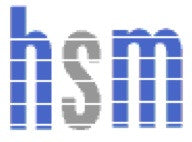 HeSheMusic
Droned (1998) - Dan Becker
for Brass Quintet & Drumset
Commissioned by New Meridian Arts Ensemble in collaboration with Common Sense;
Premiered April 1998 - New York, New York
It was the Summer of 1995 in San Francisco and about two thirds through the SF Symphony's four-hour New American Music Festival.  I was looking forward to hearing Steve Reich perform his Clapping Music:  that early classic minimalist piece consisting of just two people clapping away at a phase-based rhythm game. As the second intermission was ending, the Deadheads in the audience began clapping an invocational riff (from Not Fade Away), something obviously meant to speed members of the Grateful Dead -- programmed to end the concert, -- onto the stage.  It was the Dead's first appearance together since Jerry Garcia's death, and the audience was filled with tie-died fans.  

It was in the middle of all this that Steve Reich and a colleague stepped onto the stage and began performing Clapping music.
It was immediately clear that many Dead fans in the audience were confused by these two men who appeared to be clapping back at them at the same time and in almost the same rhythm as they themselves had been clapping.  The musical collision was surreal. It seemed as if the barriers that separate art and life were dissolving on the spot.  Suddenly there was no separation between the intermission and the performance, between the audience and the performers. It was a terrific and magical moment and much of the inspiration for Droned.
Approx. Duration: 5'
---
Share this Product
---
More from this collection