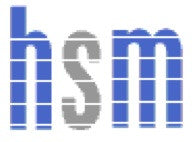 HeSheMusic
Vanishing Point (2002) - Dan Becker
for String Quartet
Commissioned by the Crouse Quartet;
Premiered July, 2002 - Park City, UT
Vanishing Point is my own personal response to the introspective urge that has affected many artists after the events of the past year.  Being the first slow work I have written in a decade, it became almost a meditation on memory, attachment, and loss.

The spirit of the work can best be summed up by a quote from James Barrie's "Peter Pan" which refers to the Neverland, and which heads my score:
"We too have been there; we can still here the sound of the surf, though we shall land no more.
Approx. Duration: 8'30"
---
Share this Product
---
More from this collection