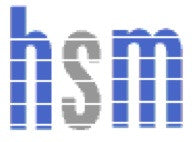 HeSheMusic
CONVERGENCE (2002) - Belinda Reynolds
for solo classical guitar and chamber orchestra
Commissioned by Sergio Puccini;
Premiered by Joshua McGuire, soloist and the ITNY Contemporary Orchestra - February 2004
This item is for rental only. To purchase a study score, proceed to checkout. To get information about rentals, please email: info@heshemusic.com

CONVERGENCE, is a three-movement Guitar Concerto commissioned by Sergio Puccini and the IPPM of Rosario, Argentina (Independent Organization of the Artistic Direction of the Cultural Subsidiary of the Santa Fe Province Education Department). I titled the CONVERGENCE because of the unique way the piece the piece came to being.
On a musical level, the title refer to the way the opening chords intersect and weave into melodic and rhythmic material, switching between the solo guitar and the orchestra in different ways within each movement. In the first movement, the chords are first stated in the orchestra, against which the solo guitar begins a melodic/rhythmic odyssey. The guitar's material is eventually transformed into a strong chordal statement at the end of the third movement, against the orchestra's 'reorganized' statement of the guitar's opening melody
The title, CONVERGENCE, also reflects the nature of my creative process as a composer. Over the past ten years, I have developed a way of writing that invites the performers into the composing process of my music. I feel there is some ineffable sense that is imbued to a work in which the performers helped create. CONVERGENCE was conceived and written within this spirit. Not only did I work intimately with its commissioner, Mr. Puccini, but also I was fortunate enough to have the help and advice of other fine guitarists, such as David Nadal, Christopher Hanford, and Josh McGuire. I feel that all of our minds and energies converged into helping this guitar concerto come into being.
---
Share this Product
---
More from this collection