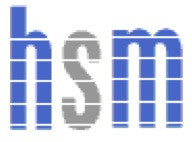 HeSheMusic
CROSSINGS (2003) - Belinda Reynolds
for string orchestra
Co-Commissioned By Boulder Youth Symphony & Marin Youth Symphony;Premiered February 2004 - Boulder, CO and San Rafael, CA
This item is for rental only. To purchase a study score, proceed to checkout. To get information about rentals, please email: info@heshemusic.com
CROSSINGS was commissioned by the Boulder Youth Symphony Society and the Marin Symphony Youth Orchestra.
The work gets its title from a number of sources. First, the music is based on a series of motives that is introduced in the opening section. As the piece continues, these musical ideas cross over one another in different ways, thus transforming themselves and their relationship to each other throughout the piece. The result is that the listener is always hearing a familiar musical idea from the beginning, but with a new twist each time it is stated. Rather than call it a variation, I prefer to think of it as like looking through a kaleidoscope. The perspective is always changing, but the object remains the same.
Second, CROSSINGS refers to how the bow continually crosses over the strings when playing a stringed instrument.
Finally, CROSSINGS represents how both orchestras faced many challenges and crossed over them to make this work come to life. Commissioning new music is very difficult for any organization. But, thanks to the players and their visionary conductors, these orchestras helped create a new piece that they can truly call their own. It has been a pleasure to write this work, and I hope many musicians come to play and enjoy it.
Approx. Duration: 7'15"
---
Share this Product
---
More from this collection