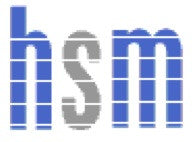 HeSheMusic
Sara's Grace (1999) - Belinda Reynolds
for amplified chamber orchestra and two sopranos
Commissioned by the Albany Symphony in collaboration with Common Sense;
Premiered March, 1999 - Troy, NY
This item is for rental only. To purchase a study score, proceed to checkout. To get information about rentals, please email: info@heshemusic.com
SARA'S GRACE takes from two rich traditions in American music: the boogie-woogie style that predated jazz, and the spiritual hymn. Growing up in the South, both of these languages became part of my music 'family-tree'.
The work makes an attempt to fuse the joy of both musical styles through an infusion of boogie woogie to elements of "Amazing Grace." The vocal text comes entirely from the first verse of "Amazing Grace". However, the words have been reordered, giving a different context that still celebrates the sacredness of the song.
This work is dedicated to the memory of Sara Lewis, a visual artist who loved to play with the context of found objects in her work. Special thanks goes to David Alan Miller of the Dogs of Desire for the opportunity to write this piece as part of Common Sense Composers' Collective 6th Collaboration Project.
Approx. Duration: 7'
---
Share this Product
---
More from this collection